Top-Notch Windows Installation in Smithtown | The Best Window Repair
Vinyl Window Replacement in Smithtown NY
In the heart of Smithtown, our team presents an epitome of modern window solutions with the Vinyl Window. Crafted with precision, this piece boasts high-end features tailored to meet contemporary demands. Resistant to scratches, fading, and warping, its durability is matched only by its flawless appearance.
Choosing the Vinyl Window isn't just about aesthetics, though its sleek design is undeniably eye-catching. The benefits run deeper. These windows offer superior thermal insulation, ensuring energy efficiency throughout the seasons. Noise reduction is another added perk, providing homeowners with a tranquil indoor environment. Lastly, with their low-maintenance nature, these windows remain pristine with minimal effort, giving homeowners one less thing to worry about.
While one size seldom fits all, we've made sure to offer a range of dimensions to cater to varied architectural needs. From expansive scenic views to quaint cottage aesthetics, our Vinyl windows can be customized to your preferences, ensuring they fit seamlessly with your home's design.
Caring for these windows is a breeze. A simple wipedown with a damp cloth removes most smudges and dust. For tougher stains, a mild detergent solution does the trick. And the best part? The vibrant sheen of your Vinyl Window remains undiminished over time, a testament to its enduring elegance. Experience the blend of style, functionality, and resilience with Smithtown Window Replacement and Doors.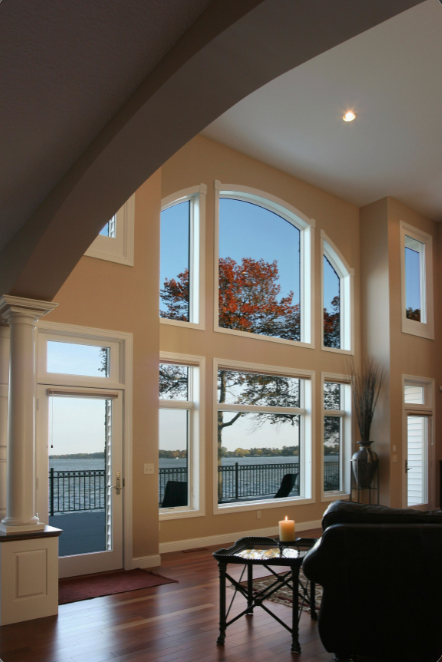 Unraveling the Beauty of Smithtown Window Replacement and Doors' Vinyl Window Grid Patterns
Windows serve not just as functional additions to our homes but as a canvas, and our team understands that better than anyone. From intricate designs reminiscent of historical epochs to sleek contemporary lines, Smithtown Window Replacement and Doors presents an ode to the various eras with our Vinyl Window grid patterns.
Every home has a story, and with Smithtown Window Replacement and Doors, each Vinyl Window is a chapter. Dive into a world where design meets history and let your home be a testament to timeless elegance.