Top-Notch Windows Installation in Smithtown | The Best Window Repair
Bow Window Replacement in Smithtown NY
Bow Windows seamlessly integrates design with functionality. Crafted meticulously, they offer a series of windows arching out from the wall, enhancing the overall aesthetics of any room they grace. Their unique structure, combining both fixed and operational windows, ensures that they capture attention effortlessly.
Their benefits extend far beyond their striking appearance. Firstly, they introduce an additional touch of spaciousness to any room, making it seem larger and more inviting. Secondly, the curvature design allows for panoramic views, broadening the outdoor visual spectrum. And lastly, these windows usher in a wave of natural light, making spaces feel brighter and more alive.
In terms of dimensions, Bow Windows from our collection come in a variety of sizes to ensure a perfect fit for every home in Smithtown. The adaptability in size, combined with the expert craftsmanship of our team, promises a seamless installation every time.
Maintenance is straightforward. Wipe down the frames and glass with a damp cloth to retain their sheen. Regular inspections to ensure the seal remains tight and occasional lubrication of the hinges will ensure longevity and optimal performance.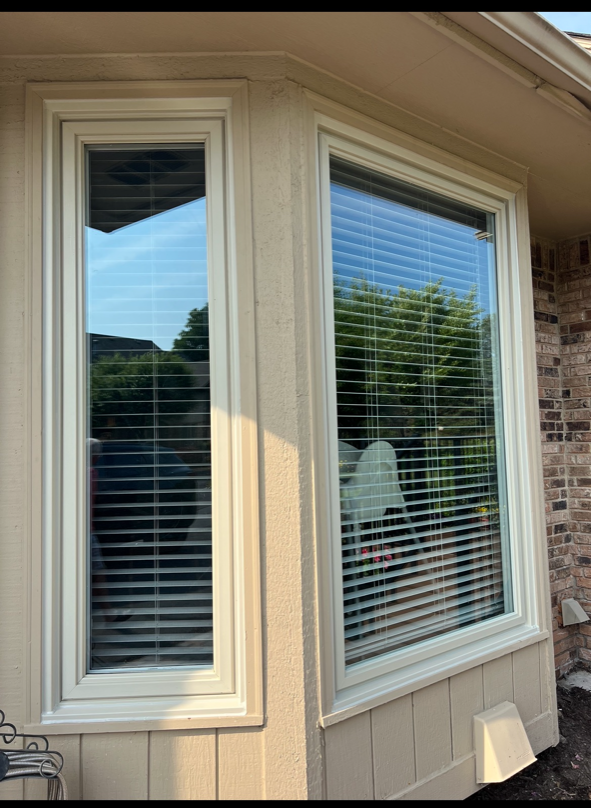 Eco-Elegance: Unveiling the Energy Efficiency of Bow Window Replacements by Smithtown Window Replacement and Doors
Enhancing homes in Smithtown with Bow Windows is more than just a stylistic choice. The energy efficiency they bring is unparalleled, ensuring homes remain cozy while also leading to significant savings on utility bills.
Smithtown Window Replacement and Doors proudly offers Bow Windows that are not only architecturally captivating but also champions of energy efficiency. With features ranging from Low-E glass to reflective coatings, our windows are designed keeping Smithtown homes' energy needs in mind. Enhance your home's aesthetics while reaping the benefits of energy savings and a comfortable indoor environment.