Top-Notch Windows Installation in Smithtown | The Best Window Repair
Patio Doors Replacement in Smithtown NY
Our patio doors represent the epitome of design elegance and seamless functionality. Imagine gliding doors that light up every corner of your home, crafted with premium materials that stand the test of time. From the whisper-quiet opening mechanisms to the sturdy, weather-resistant builds, each feature is thoughtfully integrated to complement your Smithtown dwelling.
Imagine the ease of stepping onto your patio with doors that not only look impressive but also offer tangible benefits. Enhanced natural light, improved energy efficiency, and a barrier against the elements are just the start. Our doors are designed with your comfort in mind, ensuring a serene and inviting living space.
Tailored to fit your unique space, our doors are available in various sizes and dimensions. Whether you require a grand double-door entrance to your garden or a more subdued, space-efficient design, our team ensures a perfect fit for your Smithtown home, considering every nuance of your personal space.
Maintaining the pristine condition of your new patio doors is straightforward. A simple wipe down with a soft cloth and mild cleaner will keep your doors looking as new as the day they were installed, ensuring lasting beauty and function without the need for rigorous upkeep. With Smithtown Window Replacement and Doors, you choose effortless elegance and enduring quality for your home.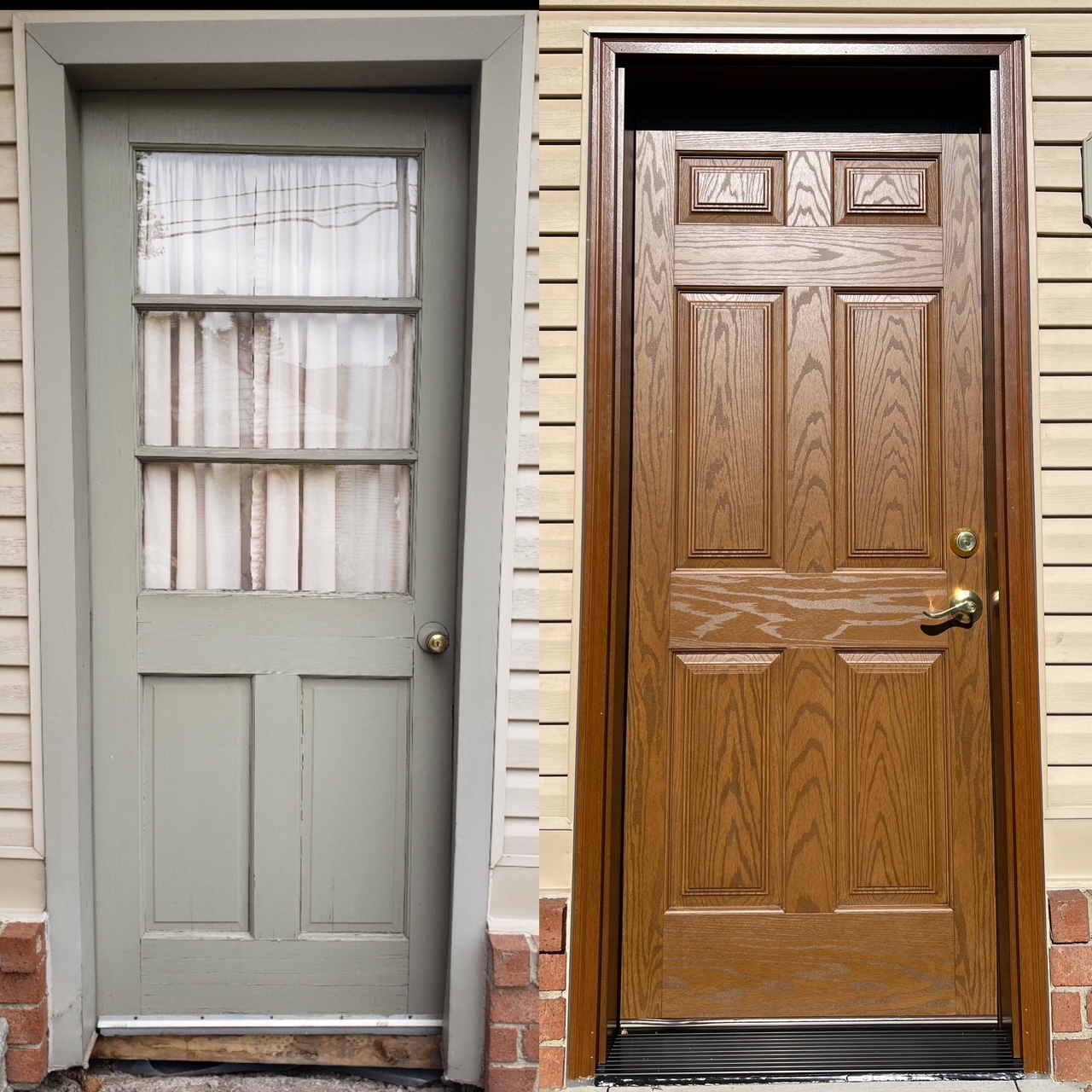 Enhancing Your Home with the Elegance of Smithtown Window Replacement and Doors Patio Doors
Discover a world where functionality marries grace with our range of patio doors. At Smithtown Window Replacement and Doors, we understand that each homeowner's needs are as unique as their home. We proudly present an assortment of patio doors that not only elevate your home's aesthetic but also blend seamlessly with your lifestyle.
At Smithtown Window Replacement and Doors, we ensure that every patio door installation is a blend of quality, performance, and beauty, making your choice not just an upgrade but an investment in your home's future.