Top-Notch Windows Installation in Smithtown | The Best Window Repair
The Best Window Replacement Smithtown NY & Door Installation Services
Limited Time Offer: Buy 1 Window, Get 1 Window at 50% Off
Our Comprehensive Smithtown Window Replacement & Door Installation Services Offered
Whether you need new windows installed or replace old doors, we guarantee to do any job for you. Our extensive experience has made us well-versed in all window and door services. Here are the services we offer to both homeowners and businesses alike: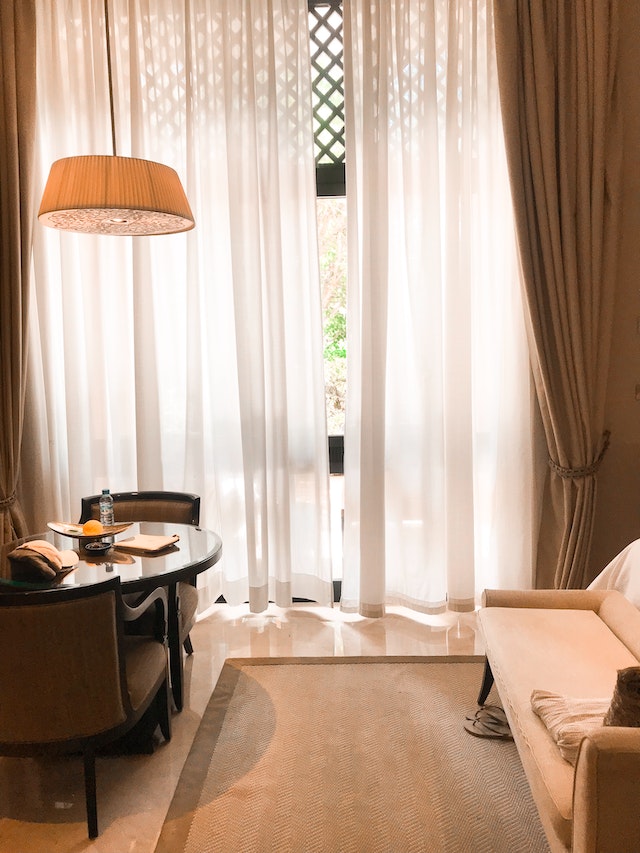 Locally Owned and Operated Window Replacement Company
As a locally owned and operated business, we are committed to providing exceptional service and quality products to homeowners and our neighbors in the Smithtown community. Our team is passionate about helping homeowners enhance the appearance, energy efficiency, and value of their homes through our comprehensive range of services.
Why Choose Our Windows & Doors Service in Smithtown, New York?
With our local expertise, comprehensive range of services, top-quality products, and unparalleled customer service, you can trust our team to deliver the exceptional results you deserve.  Here are the things that set us apart from other door and window replacement companies:
Smithtown Window Replacement and Doors: Where Premium Brands Meet Exceptional Service in Smithtown, New York
Nestled in the heart of Long Island, Smithtown is a town that resonates with charm and architectural diversity. With an array of residences ranging from historic homes to modern apartments, Smithtown stands as a beacon of architectural elegance in New York. It's within this setting that Smithtown Window Replacement and Doors, a leading window company, has set the benchmark for excellence in window replacement, window installation, and door replacement services.
Smithtown Window and Door Installation: Setting the Gold Standard
Choosing the right window contractor or door installation expert in Smithtown, NY is crucial, and here's why partnering with us makes perfect sense for homeowners:
The Pinnacle of Window Brands: Delivering Unmatched Quality for Smithtown Window Installation and Replacement
Our alignment with top brands reflects our commitment to quality, innovation, and style. Here's a deep dive into what each brand offers:
Andersen Windows 
Andersen windows, ideal for residential windows replacement in Smithtown, combine the elegance of tradition with the perks of innovation. From bay windows to casement windows, Andersen's energy-efficient options promise not only insulation but also potential savings on energy bills.
Pella Windows 
As synonymous with craftsmanship as they are with Smithtown window installation, Pella windows serve as aesthetic masterpieces. Be it double-hung windows or contemporary sliding designs, Pella brings together beauty and energy efficiency.
Marvin Windows 
With Marvin, every window replacement in Smithtown becomes an expression of the homeowner's vision. From the classic allure of double-hung windows to the modern flair of casements, Marvin assures lasting performance.
Milgard Windows 
Milgard, a name synonymous with quality, excels in crafting designs that suit varying architectural tastes. From the evergreen double hung to avant-garde sliding windows, Milgard ensures durability with a top-tier warranty service.
JELD-WEN Windows 
JELD-WEN ensures that Smithtown replacement windows never looked better. Offering a spectrum of options from bay to energy-efficient casement windows, JELD-WEN is committed to enhancing your home's architectural aesthetics.
Our Credentials: Smithtown Window Replacement and Doors – The Premier Window and Door Company in Smithtown, NY
In the heart of Smithtown, New York, our reputation stands tall, just like the exquisite residential windows we install. Smithtown Window Replacement and Doors isn't just another window contractor in the vast remodeling industry; we're a symbol of trust, commitment, and unparalleled craftsmanship in window and door services.
Windows and Doors Expertise in Smithtown, NY: Beyond Ordinary Window Installation
It's not just about replacing windows or doors; it's about elevating the beauty and efficiency of homes in Smithtown, New York. With Smithtown Window Replacement and Doors, window installation and door installation transcend the ordinary. They become experiences, testimonies of our dedication and expertise in the realm of residential windows and doors.
Licensed Window and Door Specialists: The Smithtown Assurance 
Our licensed status in Smithtown, NY, ensures adherence to stringent local and state regulations. It's a testament to the expertise of our window installers and the top-tier window installation procedures for both residential window and door projects. When you think of a window company that exudes professionalism, Smithtown Window Replacement and Doors should be at the top of your list.
Insured, Bonded, and Ready for Any Challenge in Smithtown 
Our insured and bonded credentials aren't just words; they're our pledge to homeowners in Smithtown, New York. By ensuring that every window replacement, door replacement, and installation process is smooth from start to finish, we shield our clients from any unforeseen situations.
BBB Accredited and NARI Certified: Smithtown's Gold Standard 
In the bustling realm of window replacement and door services in Smithtown, these recognitions are not just for show. They underline our commitment to quality, transparency, and unmatched service standards. Our BBB Accreditation and NARI Certification set us apart, marking Smithtown Window Replacement and Doors as the pinnacle of excellence in Smithtown's window and door industry.
The Smithtown Residential Window and Door Advantage 
Be it a classic Smithtown replacement window or an exquisite door replacement, our range promises to cater to every aesthetic and functional demand. Smithtown homes deserve nothing but the best, and with our wide range of replacement windows and doors, that's precisely what we deliver.
Premier Partnerships At Smithtown Window Replacement and Doors
In the competitive landscape of residential window replacement, our strategic partnerships with industry-leading brands like Andersen, Pella, Marvin, Milgard, and Jeld-Wen set us apart. These alliances do more than expand our product range; they amplify the core values and benefits that Smithtown Window Replacement and Doors offers to residents in Smithtown and nearby cities like Commack, Hauppauge, and St. James. Here's how our partnerships enrich your experience when you choose us for your window needs:
Replacement Windows We Offer At Smithtown Window Replacement and Doors
In Smithtown, locals know that energy-efficient windows are not just a luxury but a vital necessity due to the area's fluctuating climate. Whether it's the scorching heat of the summers or the chilling bite of winters, the right windows can make all the difference. With our deep background in construction and window installation, we understand what suits this unique environment. And it's not just about installation; our pro offers also include window repair services.
Choosing the Right Material for Your Smithtown Window Replacement in Smithtown, NY
When it comes to window replacement in Smithtown, selecting the right material is one of the most crucial decisions you'll face. At Smithtown Window Replacement and Doors, we offer a comprehensive range of materials, each with its unique benefits for both window and door replacement.
Vinyl Windows for Window Replacement in Smithtown
Vinyl windows have become increasingly popular for residential window replacement in Smithtown, New York. They are known for their affordability and ease of maintenance. The frame material is particularly resistant to water damage, which can be a significant factor in New York's variable climate.
Wood Windows: A Classic Choice in Smithtown
Wood windows offer a timeless, classic aesthetic that many homeowners in Smithtown prefer. The natural insulation properties of wood make it an attractive option for window and door replacement in Smithtown, NY.
Aluminum Windows: Modern and Durable
Aluminum windows are especially suitable for modern homes and commercial window replacement projects in Smithtown, New York. They are both lightweight and strong, providing durability without sacrificing style.
Fiberglass Windows: The Durable Choice for Smithtown Window Replacement
Fiberglass windows are an excellent choice for those who want highly durable and energy-efficient windows in Smithtown. They offer high resistance to water damage and superb thermal performance.
Composite Windows: The Best of Both Worlds
Composite windows combine elements of both wood and vinyl, offering the durability of vinyl and the aesthetic appeal of wood. These windows play an essential role in home improvement projects focusing on longevity and low maintenance in Smithtown.
Energy-Efficient Window Replacement Options in Smithtown, NY
In today's world, energy-efficient windows are not just a luxury but a necessity. Smithtown Window Replacement and Doors offers a variety of energy-efficient window and door replacement options that can help lower your energy bills in New York.
Low-E Glass Windows: A Smart Choice for Smithtown Window Replacement
Low-E (Low-emissivity) glass minimizes the amount of UV and infrared light that can pass through, keeping your Smithtown home cooler in the summer and warmer in the winter.
Argon Gas-Filled Windows: Excellent Insulation for Smithtown, New York Homes
These windows feature argon gas sealed between the panes, providing improved insulation compared to regular air, making them a smart choice for Smithtown's varied climate.
Triple Pane Windows: Ultimate Energy Efficiency in Smithtown
Triple pane windows offer the highest level of energy efficiency among all window types. They are especially useful in extreme weather conditions, making them perfect for window replacement in Smithtown and other areas of New York.
Energy Star Certified Windows: Certified Efficiency for Smithtown Window Replacement
When you opt for Energy Star certified windows, you're investing in windows that meet government standards for energy efficiency, offering significant long-term savings on your energy bills in Smithtown, NY.
Glass Options for Your Smithtown Window and Door Replacement Project
The type of glass you choose can also significantly impact your window's performance and appearance. Smithtown Window Replacement and Doors offers several glass options to meet various needs for window installation and door installation in Smithtown.
Frosted Glass: Privacy and Light
Frosted glass is an excellent option for areas requiring additional privacy, such as bathrooms in Smithtown homes. This glass type allows light to pass through while obscuring visibility.
Tinted Glass: UV Protection in Smithtown, New York
Tinted glass can reduce glare and provide added protection against harmful UV rays, making it a popular choice for homes in Smithtown with a lot of natural light.
Obscure Glass: Unique Aesthetic for Smithtown Homes
Obscure glass can add a unique aesthetic to your home in Smithtown. It is ideal for spaces where you want light to enter but need privacy.
Decorative Glass: Make a Statement in Smithtown
If you're looking to make a bold statement or match a specific design style, decorative glass offers various unique patterns and designs for both window installation and door installation in Smithtown, NY.
Tempered Glass: The Safe Choice for Smithtown Window Replacement
Tempered glass is a safety glass that is up to five times stronger than regular glass. It is often used in Smithtown areas like bathrooms and patios where safety is a concern.
Don't let older, damaged windows and doors affect your home's comfort and energy efficiency. Replacing them with new ones from Smithtown Window Replacement and Doors can dramatically improve both your home's aesthetic appeal and its functional efficiency. With our range of options, you can find the perfect fit for your residential home.
I recently hired Smithtown Windows and Doors for a window replacement project, and I couldn't be happier with the results. Their team was professional, courteous, and knowledgeable, and they took the time to explain the different window options available to me. The installation process was seamless, and the new home windows look fantastic. I would highly recommend Smithtown Windows and Doors to anyone looking for top-notch service and quality workmanship.
Smithtown Windows and Doors exceeded my expectations when I needed a new entry door for my house. From the initial consultation to the final installation, their team was attentive, efficient, and detail-oriented. They helped me choose the perfect door that matched my home's style and provided added security. The job was completed quickly and without any issues. I am extremely pleased with the outcome and would definitely recommend them to anyone in need of door installation services.
Smithtown Windows and Doors replaced several windows in my home, and I am thrilled with the results. Their team was professional, prompt, and respectful of my property throughout the entire process. The new windows they installed are energy-efficient and have made a noticeable difference in both the comfort and the appearance of my home. The customer service representative was a very nice person and their craftsmanship is second to none. I would highly recommend Smithtown Windows and Doors to anyone looking to upgrade their home's windows.
Don't Know What To Start With?
Contact us today for a free estimate and discover the difference that Smithtown Windows and Doors can make for your home or business now.